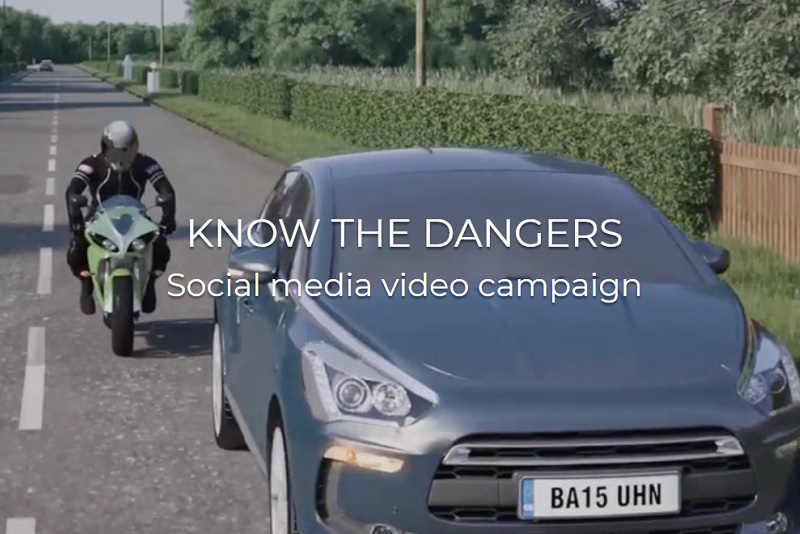 The Shiny Side Up Partnership (SSUP) has added two new films to its Know the Dangers campaign, which highlights the most common causes of collisions involving motorcyclists.
The campaign first launched in March 2021, comprising seven short films – and one longer film – covering issues including overtaking and filtering.
The films were shared on social media and across two runnings of the campaign, received close to 600,000 views.
The two new films have been developed to coincide with the SSUP's 20th anniversary celebrations – and launched in support of a two-week motorcycle campaign co-ordinated by the National Police Chiefs' Council (NPCC).
They look at two important issues: roundabouts and right turns.
The roundabout film encourages drivers to give way to motorcyclists – while the right turn video asks drivers to 'Think Bike', especially when turning right.
Both videos also encourage riders to slow down and expect the unexpected.
As previously, the films will be shared on the SSUP's Facebook and Twitter pages. On Facebook, they will be supported by paid advertising.
Heidi Duffy MBE, SSUP facilitator, said: "We continue to be blown away with the response from riders, motorcycle trainers, road safety groups and the emergency services, who really like the Know the Dangers films.
"These two new films cover vitally important issues, which all too often lead to collisions involving motorcyclists."
Formed in 2002, the SSUP comprises a group of dedicated professionals from road safety, collision investigation and police traffic management teams.
The focus of the campaign is to reduce the number of fatal and serious casualties suffered by bikers across Derbyshire, Leicestershire and Nottinghamshire – whether they are riding for leisure or for commuting.
To view all the films, visit the SSUP website.
---
04 April 2022