RoSPA: Young Drivers and Riders Scheme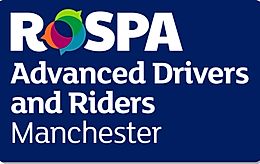 RoSPA offer advanced training courses to young drivers and motorcycle riders from the Manchester area in the 18 to 25 age group (T&C's apply).
The joining fee is £40, which includes provision of the Police Drivers Handbook 'Roadcraft' together with all necessary training materials. The fee for Associates who already have 'Roadcraft' is £30.00.
The RoSPA advanced riding test fee is £63 when booked via our group. For drivers aged 25 and under the test fee is £53 when booked through RoSPA, refundable for those who meet the eligibility criteria for our Young Drivers and Riders Scheme (YDRS).
For more information visit: www.safedriversandriders.org.uk