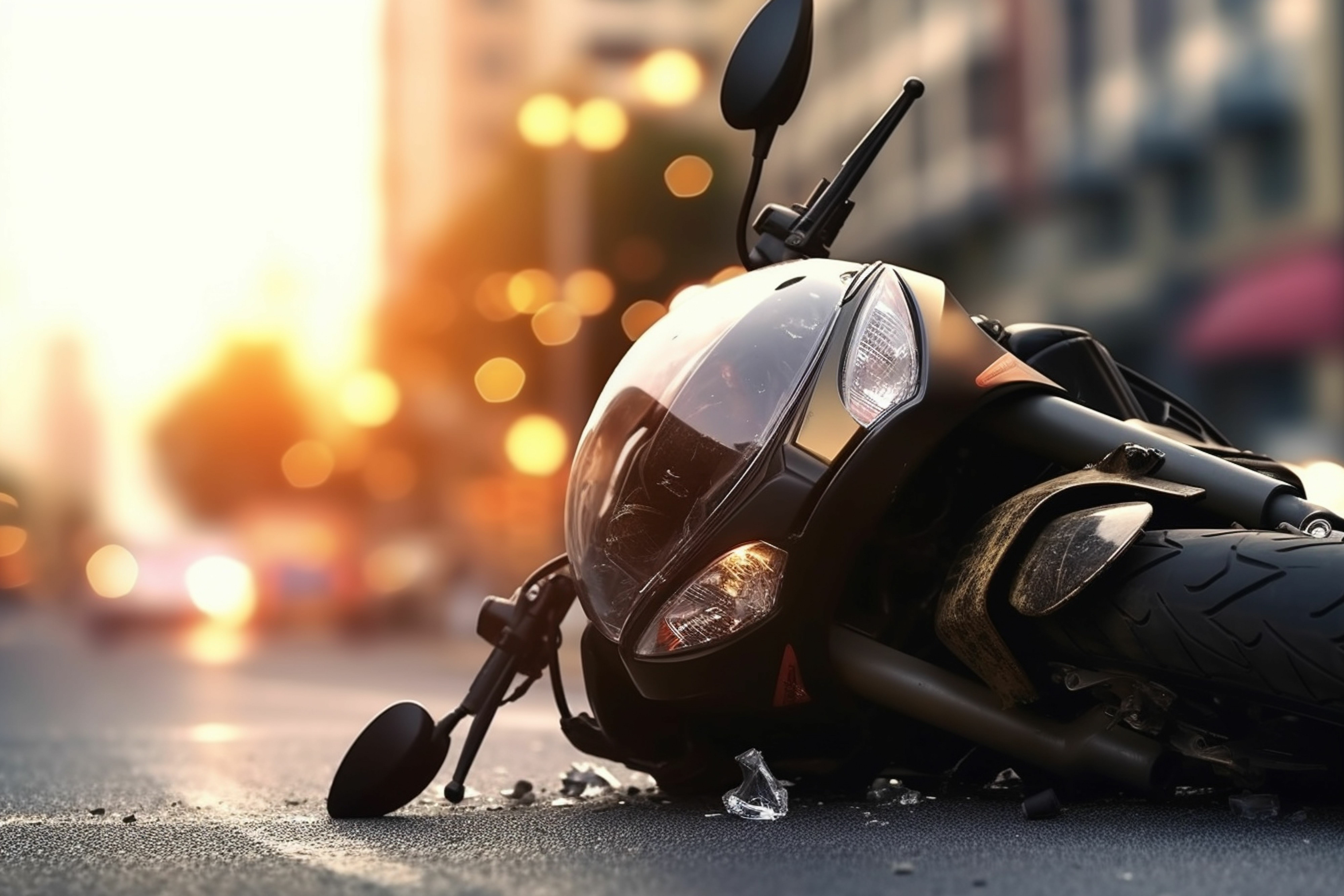 The Department for Transport's Annual Report on road casualty figures for 2022 has reported a small rise in the number of motorcyclist fatalities.
350 motorcyclists on all sizes of powered bikes died in 2022 – 4% more than in 2019, and 7% more than a decade ago. In comparison, fatalities among car drivers, HGV drivers and cyclists over the same period were all down.
Injuries of all kinds among bikers remain a concern too: 16,943 bikers were injured last year – up 4% on 2019.
The only glimmer of good news comes when looking at fatalities per billion miles travelled: in this category, deaths were 2% down, reflecting the increasing popularity of powered bikes.
A number of other interesting facts emerge from the data, which can be used as a warning to bikers. The biker community is becoming more diverse but at present it is still strongly male and young. This is shown in the road deaths data: between 2018-2022, 91% of all fatalities were male, and 37% of them were aged between 16-29. However, the single biggest 10-year block of bikers to die were aged 30-39.
The biggest cause of a KSI bike crash occurs with one other vehicle involved, with no other vehicle involved close behind. However, for fatalities, the largest number occur when the bike is involved in a crash with two or more other vehicles.
66% of motorcycle fatalities occurred on rural roads, compared to 41% on urban roads. Just 3% are on motorways.
Remember that when you are next out for a ride through the countryside; rural roads are deadly.
What do these figures tell us?
Motorcycle deaths are still massively high compared with car users, per number of bikes on the road and miles travelled. It highlights how much more work needs to be done to keep bikers safe. Better training, more responsible riding, better road engineering and better awareness on the part of other road users of bikers' needs will be key to moving these saddening statistics in the right direction.
One police traffic officer was clear as to why he thought motorbike deaths were increasing. Addressing a road safety forum in Wales in which a local spike in motorcycle deaths was being discussed, North Wales Police Sgt Liam Ho said motorcycle casualties in his patch were "usually rider error. We do look at mechanical aspects as well and whether there are any physical aspects, the state of the road, etc, or if there are any environmental factors that may have been a cause of the collision, but of the deaths we've seen this year, unfortunately, it's been rider error [which has been the cause]."
Overall, there were 1,711 fatalities of all types on the roads last year, a decline of 2% compared to 2019. There were 29,742 people classed as KSI casualties – killed or seriously injured – down 3% on 2019; and 135,480 casualties of all severities. This was down 12% compared with 2019.
However, when you take into account the number of miles driven, the picture is more worrying: fatalities per billion vehicle miles travelled were up 2% on 2019, as were KSI casualties.