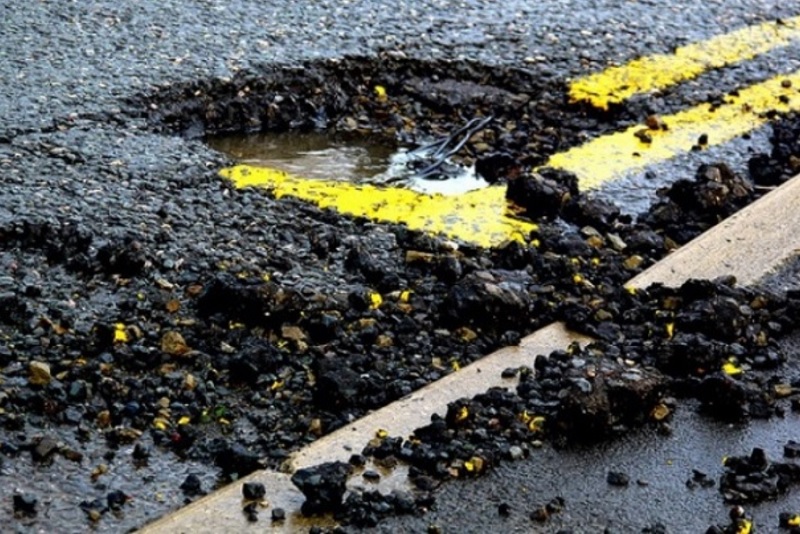 The Government is being encouraged to do more to protect riders in Manchester from the increasing number of potholes on the road.
New Government statistics show that the conditions of roads in Manchester have improved significantly since 2018 – but research by JMW Solicitors suggests that the number of potholes reported in the city has increased dramatically in that time.
The Government's road condition survey says the percentage of classified roads managed by local authorities that were in need of urgent maintenance in Manchester fell to 6.5% in 2021, down from a high of 14% in 2018.
Looking at all roads, the percentage fell from 19% in 2018 to 9% in 2021, which is good news for vulnerable road users.
Nevertheless, the number of potholes reported in the city grew from 1,771 to 2,356 over the same period, according to JMW Solicitors.
The organisation adds poorly maintained road surfaces – and potholes in particular – presented a heightened risk of accidents for vulnerable road users, with cyclists and motorcyclists often sustaining injuries due to potholes.
Nadia Kerr, partner and bicycle accident specialist at JMW Solicitors, said: "While road conditions would seem to have improved year on year based on the Government's statistics, we know from our own research that the number of potholes reported has increased significantly.
"Too often, potholes cause serious and even life-changing injuries to cyclists and motorcyclists, but are not enough of a priority for the Government.
"We call on the government to acknowledge the dangers of potholes and ensure that the road conditions statistics that are released each year better reflect this growing infrastructural problem. Consistent investment and better monitoring technology could help to ensure the safety of road users on all of our roads."
---
18 November 2021