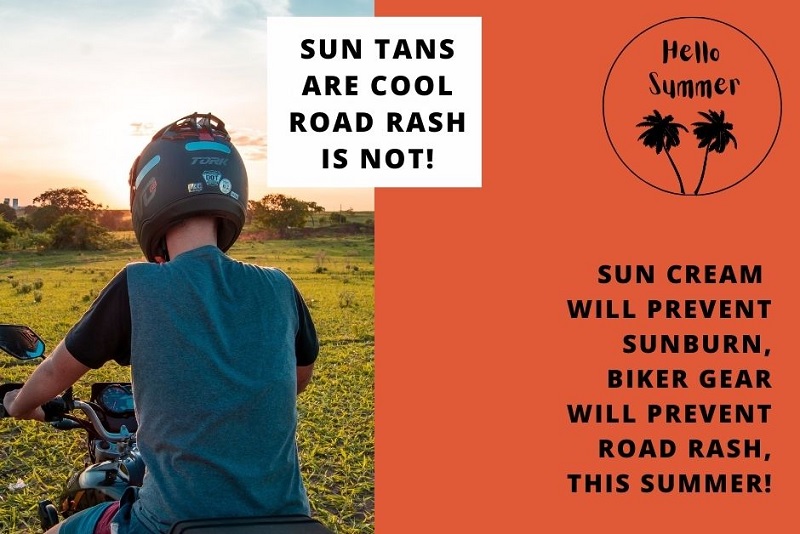 A series of four summer infographics, which shine a beam of light on several key issues impacting young riders, will be shared on social media over the coming weeks.
The infographics have been prepared by the New Rider Hub, the one-stop-shop for new and young powered two-wheeler (PTW) riders overseen by the National Young Rider Forum (NYRF).
They focus on important subjects, two of which are the dangers of riding tired and/or under the influence of alcohol and/or drugs.
Relating to typical summer events, such as festivals, BBQs and weddings, the overriding message of these two infographics is to 'leave the bike at home'.
Two further infographics highlight to young riders the importance of wearing the correct protective gear to avoid 'road rash' and bike maintenance.
Each infographic will be published on the Hub's Facebook, Instagram and Twitter accounts. They will be boosted by paid advertising, in order to reach as many riders as possible.
Heidi Duffy MBE, facilitator of the NYRF, said: "The summer is a great time to enjoy the freedom your motorbike gives you to meet up with friends outdoors and have good times in the summer sun.
"However, National Young Rider Forum just want to highlight some risks to riders that can happen but can be prevented, when riders make the right choice.
"We hope our young riders find these infographics a useful reminder this summer when it comes to staying safe on the road."
---
12 July 2022