By Rob Beswick, resident journalist
Love your tyres
---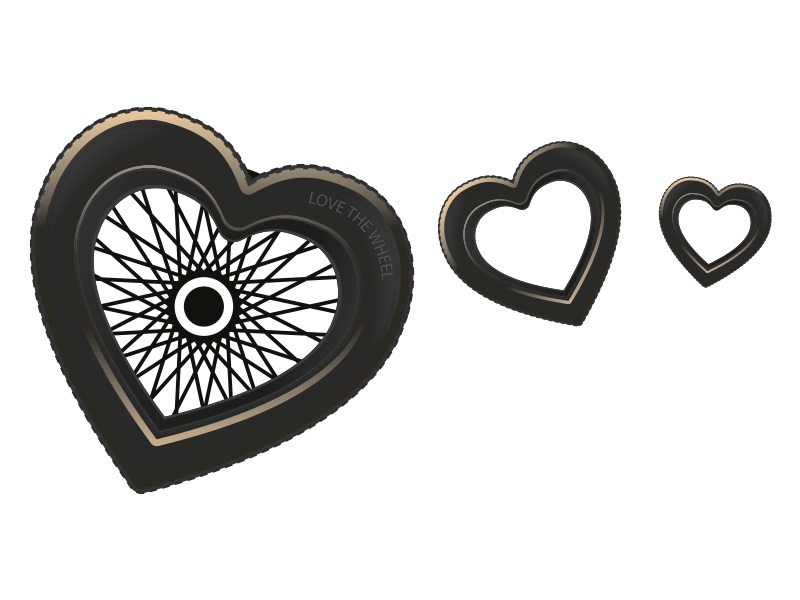 Sensible bikers love their tyres twice as much because they have half as many.
Love your tyres: those two slim strips of rubber are the only things keeping us upright and rolling down the road.
Keeping them in good condition gives us the road grip we need for braking and acceleration as well as maintain steering and directional control, including cornering.
Give your tyres a visual and hand check every time you ride, and check the tyre pressure weekly. Never be tempted to ride on a slow puncture – always get the tyre repaired or replaced as soon as you spot any unexpected deflating.
Check the tread depth regularly to avoid skidding on wet surfaces. Tyre depth gauges are available for as little as £2.50 and can be a life-saver, as they offer an instant guide to the condition of our tyres.
If you don't have a gauge, tyre depth indicator markers are built into the tread pattern and are set at the minimum tread depth. If you can't find them, your local dealership or tyre supplier will happily show you.
You can also use the edge of a coin to measure how deep the tread is, but tyre depth indicators are the easiest way.
The legal minimum tread depth is 1mm around the whole circumference – though on a moped you just need to have a visible tread pattern. Tyres must also be free of cuts, bulges or deformities, as these can all affect performance – and safety.
Safe riding!
---
Rob Beswick is a freelance journalist with a special interest in motoring and road safety issues, particularly rider and driver training and testing.