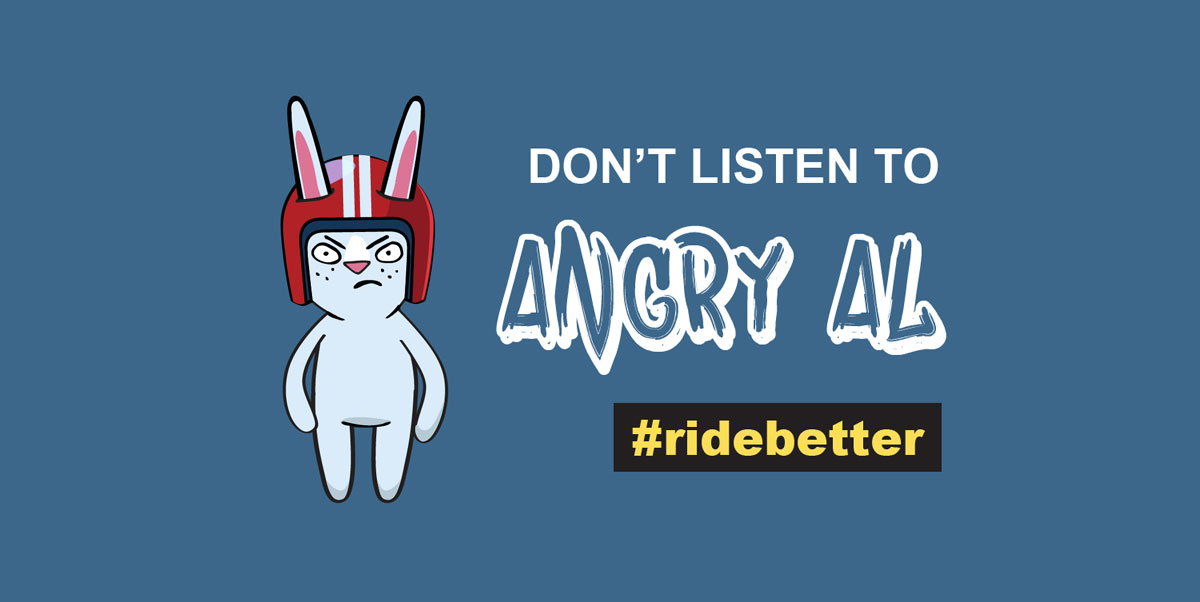 Angry Al is becoming a familiar name among young riders in London – helping to promote vital safety messages on themes such as speeding and junctions.
Angry Al is the central character of the #RideBetter social media campaign, launched by 2Wheels London last month to resonate with young riders and positively influence their decision making.
The campaign will ultimately comprise eight films which encourage riders to use the roads in a manner that gives them the best chance of staying safer and avoid being involved in a collision.
In the films, Angry Al acts as the 'devil on your shoulder' encouraging bad riding behaviours.
The first films to be published focus on speeding, overtaking and junctions – and have already been viewed more than 50k times on 2Wheels London's Facebook, Twitter and Instagram pages since the campaign launched on 20 August.

This figure includes more than 30k views on Facebook – where there has been almost 3k engagements.
Meanwhile, the number of followers on the 2Wheels London Instagram page has doubled and website traffic reached record levels in August.
The remaining films – which will be shared across social media on a weekly basis – cover other areas that contribute towards collisions, including road position, fatigue and attitude.
Liz Brooker MBE, chair of 2Wheels London and Road Safety GB, said: "We're delighted with how the campaign has been received in these early stages, and with the amount of views the films have had.
"In developing these films we set out to create something different to the traditional 'this is how you do it' road safety messaging, and so far it looks as though they are resonating with the young riders we are trying to reach."
---
11 September 2019