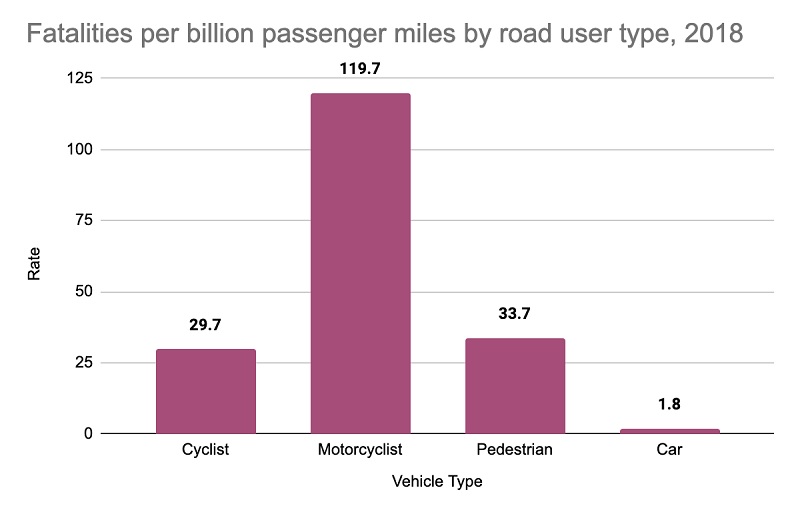 Analysis of official casualty statistics shows riders are 66 times more likely than car drivers to be killed on UK roads.
The analysis of Government figures, carried out by JMW Solicitors, found in 2018, the fatality rate per billion passenger miles for motorcyclists was 119.7 – compared to 1.8 for car drivers.
Pedestrians were the second-most vulnerable road users, with a fatality rate of 33.7 – followed by cyclists at 29.7.
The average fatality rate per billion passenger miles was 5.4.
In total, 354 motorcyclists were killed on UK roads in 2018 – the highest number since 2015.
Paul Breen, partner and head of catastrophic injury at JMW Solicitors, said: "The fact that the number of deaths and serious injuries occurring on British roads fluctuates greatly from year to year suggests that despite efforts, road safety is not improving. 
"Therefore, it is vital that steps are taken to protect motorcyclists and other vulnerable road users. 
"There is such a stark difference between the fatality rates among different types of road users suggests that their lives are in danger every time they head out on the road. 
"This should not be the case and action needs to be taken to change this." 
---
23 January 2020